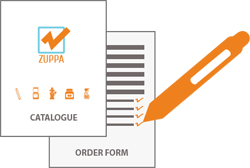 Step 1: Fill in the Order Form
Catalogue & order form can be requested from us.

Refer to our catalogue & fill in the order form with services and products you need and want.

Or, just simply contact us and we'll send you the order form via email.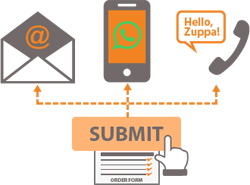 Step 2: Submit Order
Submit the filled order form back to us by either one of the ways below:
Email to us at 

hello@zuppa.com.my

.

Whatsapp to us at 

019-337 5439

.

Call our hotline to place your order at 

019-337 5439

.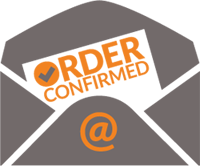 Step 3: Order Confirmation
Once you send in, you will receive an email order confirmation from us within 1 day with delivery timing and payment details.

Check that everything you ordered is correct and your products are on the way!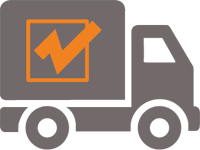 Step 4: Delivery & Payment
Ensure somebody can receive the products delivered on that day. We deliver only during business hours of 8am to 5pm.

Payments are cash on delivery unless stated otherwise.

We accept cash, cheque and online banking.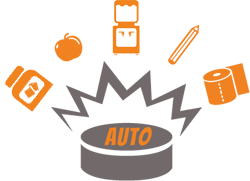 Bonus Step: Auto-Replenishment
You can choose to activate our special Auto-Mode and every month, we will come to your office & do all the replenishing for you.

Call us today to find out more!