Everything your office needs to run smoothly.
We are your best office buddies in creating a clean, healthy & productive workplace for everyone to work in.
OUR SERVICES 

OFFICE CLEANER
Professional & friendly part time or full time cleaners that tidy, cleans & sanitizes your work place.

PANTRY NEEDS
Coffee, tea, biscuits and all your snacking needs to keep you energized and motivated during work.

STATIONERY
Pens, paper, markers and more – all staple stationery needs for offices. Check out our organizer chest too!

HYGIENE ESSENTIALS
To keep your office sparkling clean, we provide toilet paper, garbage bags, brooms, soaps etc.
The first 'super-supplier' for all office needs.
Many awesome benefits to having a Zuppa-Hero by your side.

SAVE YOUR TIME USING ONE SUPPLIER
Deal with ONE super-supplier for all office services & supplies.

100% QUALITY ASSURED
We have quality assurance programs to keep you happy and worry-free.
Forget using unreliable suppliers again.

AUTO-REPLENISHMENT MODE
We monitor your office supplies level & auto-replenish it when it's low.
Simplify your life in 3 simple steps.
Leave your chores and complications to us.
HOW IT WORKS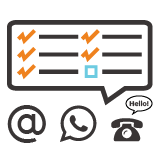 Step 1: Select Services & Supplies
Contact us & we will provide you the full menu & order form.
Or download them here and submit to us via phone, email or WhatsApp.
Step 2: Receive & Enjoy Our Services & Supplies
Services and supplies delivery straight to your office.
We support payment options using cheque, cash and online banking.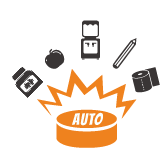 Step 3: Activate Auto Mode
On a monthly basis, our Zuppahero will service and replenish your office supplies that are running low.
Life made Zuppa-simple!
We are not satisfied until you are.
That's why we offer these programs to keep you smiling.
ZUPPA FEATURES 

Satisfaction Guaranteed Reclean Session

Product 1-1 Exchange

Free Delivery

Auto Replenishment
Ready to get your life simplified?
Need advice on which plan suits you the best? Just want to chat? Get in touch with us today!